Join Mims Blog to Research "
GAMMA: This All-Climate Jacket is Like Wearing a Heated Blanket "
Have you ever tried a heated blanket before? They're the comfiest, most blissful blankets on Earth. When you feel a little chilly (for me, that's basically every day—my toes are ALWAYS cold), a heated blanket makes you feel like melted chocolate.

The only problem? You can't cocoon in your heated blanket forever. 
At least, until you find a heated jacket like GAMMA. 
GAMMA is a graphene-infused jacket with carbon fiber heaters built right in. They're totally safe and contain no electric parts—they can only turn on when you put a power bank in the jacket pocket. 
When the heat starts coursing through the jacket, it feels like you're wearing a little slice of heaven. Imagine being able to wrap up in a heated blanket anywhere, anytime!
There are 3 different heat settings, so you can choose how much heat you want depending on the weather. GAMMA can keep you toasty in outdoor temperatures as low as -20˚F! 
GAMMA only weighs 1 lb (as light as a sweater), so you can wear it while lounging on the couch, working, running errands, or braving harsh weather. 
GAMMA can do a lot more than just keep you warm. I'll explain everything below. Or, you can see it in action right here. GAMMA is now on sale for 40% off the retail price. Get one now and enjoy heated bliss for life. 
How Do GAMMA's Heaters Work?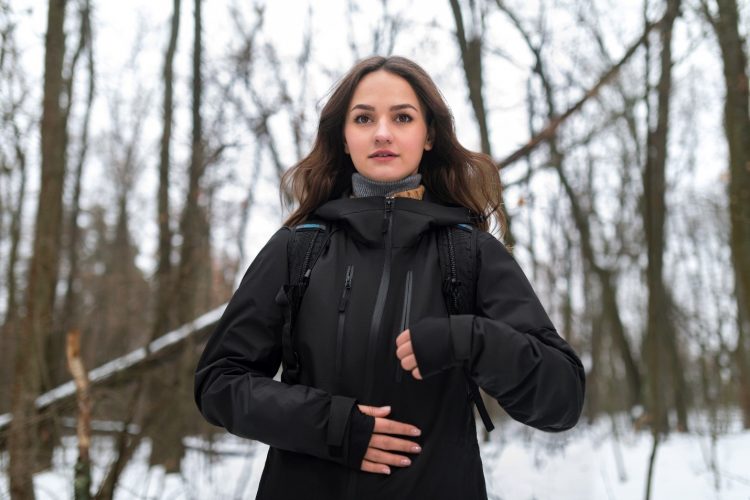 GAMMA is not like other heated clothes. That's because it's made of graphene, a new material that has amazing thermoregulating properties. Wearing graphene is basically like having a second skin. It's that smart. 
Graphene is a natural, organic super-material that has a latticed shape (kind of like a chan-linked fence). When heated, graphene naturally distributes heat across its entire structure so that each part is the same temperature. This makes it an above-and-beyond insulator.
When you wear GAMMA in mild weather, you'll be able to stay toasty from your body heat alone. GAMMA will absorb body heat from your core and move it to your arms, neck, and head. This will keep you warm in temperatures as low as 40˚F. 
For those extra chilly days, you can power up GAMMA's graphene-infused material by turning on the heaters.
Just plug any power bank into a built-in waterproof USB cable in one of GAMMA's pockets. Then, press a button on the jacket's interior to choose the heating level.
Once the heaters are on, graphene will transfer the heat around the jacket evenly so you feel warm all over. You'll never feel hot or sweaty spots on your back while your arms and ears are still frozen. 
GAMMA can heat up to 120˚F in just 30 seconds. And depending on your power bank's capacity, the heat will last up to 14 hours. 
Are GAMMA's Heaters Safe?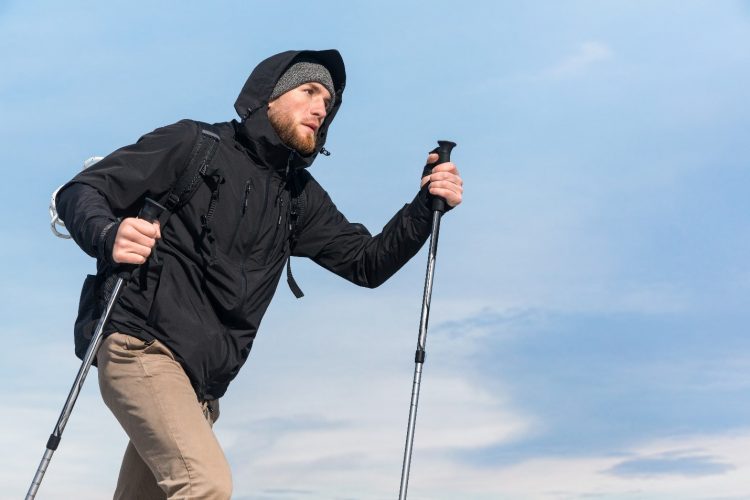 Yes, GAMMA's heaters are safe. Carbon fiber heaters have no risk of overheating or burning. They don't contain any electrical parts themselves—all of the power comes from your power bank. 
If you forget the heaters are on and take GAMMA off, the jacket will simply remain heated until the power bank runs out of power. You can even fall asleep in it without worry.  
If your kids get ahold of it, the worst they can do is damage your power bank. GAMMA is basically indestructible thanks to graphene's super strength (more on that in a moment).
You can even machine wash GAMMA, heaters and all (yes, GAMMA is machine washable!). The heaters and the USB plug are completely waterproof and damage-proof. 
What Else Can Graphene Do?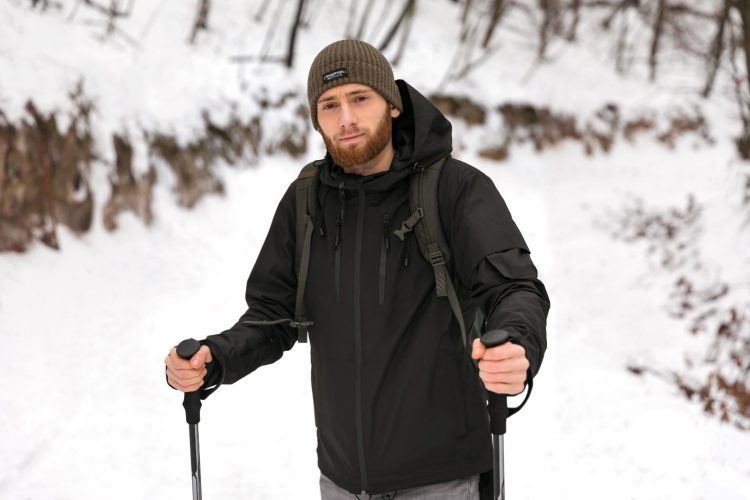 I love GAMMA for its efficient heating (which makes me want to melt like butter on pancakes). But that's only the tip of the iceberg. 
Graphene brings so many benefits to GAMMA. It's such a versatile material that it won the scientists who discovered it a Nobel Prize. 
Here are a few of the additional benefits of GAMMA, brought to you by graphene:
It lasts for LIFE:

Graphene is the strongest material on the planet. It's even stronger than diamond. GAMMA will never tear, fray, or thin. It's so strong that it can stop a knife! 

It's waterproof:

GAMMA is 100% waterproof. It also has drawstrings, a hood, and a rain hem, making it perfect for outdoor sports, hiking, camping, and more. 

It's windproof:

Graphene is so impermeable that not even air can pass through it. This makes GAMMA the most effective windbreaker ever produced. It won't let that chill in even on the blusteriest days. 

It's antimicrobial:

Hate germs? GAMMA acts as a shield against them. Microbes can't survive on graphene, including bacteria, viruses, mold, fungus, allergens, and more. 

It's immune to odors:

No germs means no odors! You can wear GAMMA on your morning run and then wear it to work. Nobody will smell anything funky. 

It blocks insects:

Graphene blocks the ability of insects like mosquitoes to detect your skin and blood. It keeps you bug-free without having to spray on all those chemicals. 

It's lightweight:

GAMMA weighs just 500 g (about 1 lb). It keeps you on your feet and flexible even in heavy-coat weather, and it's easy to pack in a bag for travel. 
GAMMA is the only jacket ever made that can keep you comfortable and safe in any weather and any climate.
Thanks to its heaters, you can use GAMMA in temperatures from about 70˚F to -20˚F. 
It's such a good insulator that it will also keep you cool in hot weather or when you're doing exercise. When you start to sweat, GAMMA will expel excess heat to cool you down. It will also wick moisture to keep you dry. 
You're going to love GAMMA's heaters. But you can wear the jacket for any occasion, all year long.
GAMMA is the Perfect Jacket for Parents (Especially Chilly Moms)



I rave about GAMMA for its toasty comfort because it's my favorite thing about it. But the jacket is really convenient for parents in a lot of ways. 
It's nice to know that I can put on one jacket every day and be ready for anything. If it's hot, if it's cold, if it rains—I'm covered. I can also wrap up a kid in it if they get cold and I don't have to worry that they're going to destroy it. GAMMA is 100% kid-proof. 
Your little ones can do their worst. Not even the broad spectrum of body fluids that come out of your child on a daily basis will leave a mark (or a lingering smell) on GAMMA.
GAMMA also looks great. The women's jacket has a slimming cut that softens the shoulders. It's stylish and professional, so I can wear it to work and to go out with the kids. I don't have to worry about changing all the time for the weather, for a work thing, or to meet friends.
Lastly, GAMMA saves money. I don't have to think about getting a new jacket ever again. GAMMA is a light jacket, a raincoat, a windbreaker, a winter coat, and a heated blanket all in one. 
I already spend a ton of money on my kids' clothes every year. I'll be able to save over $1000 over the next few years at least by sticking with GAMMA (maybe someday I'll have the money and time to go shopping for myself again…).   
Stay Warm and Toasty for Life with GAMMA (Now 40% OFF!)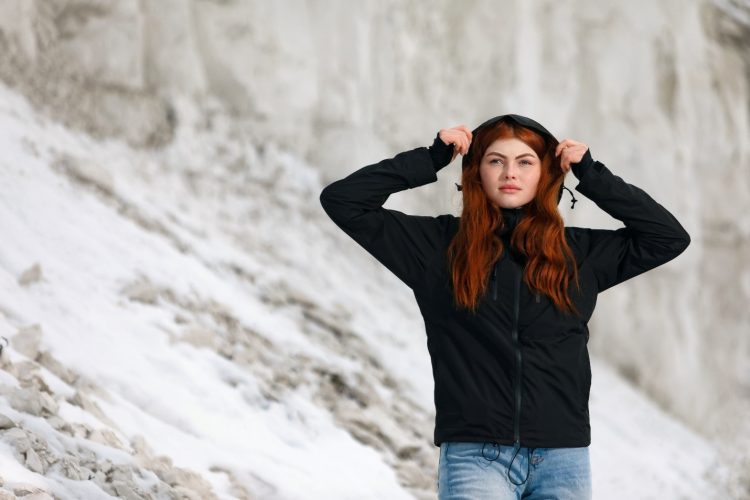 You WANT to live inside a heated blanket forever. You NEED a jacket that's going to save you money and hassle for life. 
GAMMA is the everlasting cocoon of toasty (and safe) comfort you've been looking for. Now is the perfect time to grab one too. If you pre-order a new GAMMA jacket, they'll knock over 40% off the price. That's over $200 in savings.
The catch? You have to wait a few months for the new batch to ship. But who cares? You won't need a jacket for a few months anyway! That's what makes this deal so sweet. 
Take a closer look at GAMMA at weargraphene.com. There are more perks to this jacket that I didn't have time to post about today. And don't forget to order your GAMMA before the pre-order sale ends.  
Keyword:
GAMMA: This All-Climate Jacket is Like Wearing a Heated Blanket