Join Mims Blog to Research "
Juggling Between a Pregnancy and a New Business- Is It Doable? "
You've just started a business, and you feel good about it then suddenly, you realize the company is not the only baby you are having. You are pregnant. The news can be great, especially if you have been looking forward to having a baby, but you don't know how to take care of the business now that you are pregnant. A new business needs a lot of attention, a lot of time input and resources but don't give up. Many women have found themselves in this delicate situation and pulled out successfully. You don't have to close the business but have a workable plan. Here are tips to help you along.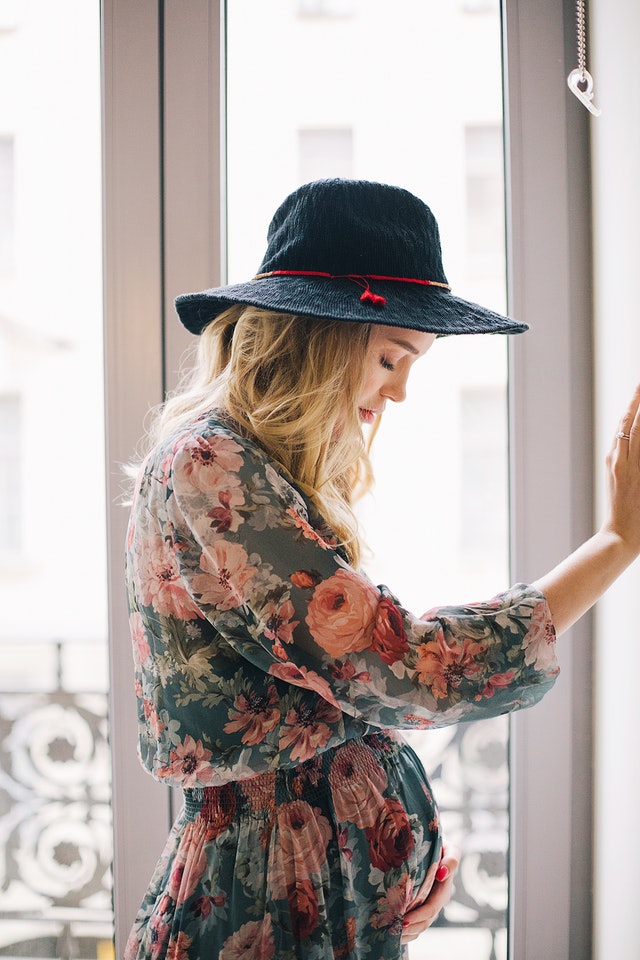 Photo Credit: Daria Shevtsova from Pexels
Get a Plan
A new baby means more financial responsibilities and more time away from the business. Craft a plan where your business can run without your all-round supervision, and at the same time, it is making more money for you. Look at the company more keenly and check where you can improve and invest in technology. Invest in technology or systems that make the customer experience better. Think of the technology that takes care of customer needs automatically and boosts sales. For instance, smart numbers make it easier for your customers to call or even remember your number, which increases business calls translating to more sales.  
Being pregnant also means having a hard to predict schedule. One day you can be okay but have to rush to the hospital emergency room the next day. You may also be forced to stay away from work for several months before your due date, depending on your health status. Factor this in when making the plan. After delivery, you may also be forced to stay for at least three months taking care of the newborn as you recover. It will also be hard juggling a full-time job and a newborn; therefore, make your work schedule more flexible. You will probably only have two to three hours every day after delivery to take care of work and then rush home to the baby.
Immediately after you realize you are pregnant, talk to your doctor, especially if it's your first pregnancy. Regular medical checks confirm your health and that of the baby.
Inform Your Employees
Most women find it hard disclosing the news to their employees, but they will find out sooner or later. Telling them soon helps them prepare for the time you will be away. Or if you have to skip work unannounced, they will understand and cover you up to the clients. If you don't have employees, it's essential to get an assistant.
Even if the added expense will affect your business, think of how much more your absence or business closure will affect you even when it's for a day or two. Remember that you will have to close shop when going to the doctor or not feeling well. Getting an assistant ensures that everything is running well, even when you are absent. Also, remember as the pregnancy grows, you may not be able to handle some of the tasks such as lifting heavy objects or being on your feet for too long.
Start training or mentoring someone early enough. By the time you are having the baby, you will be assured that you have someone competent enough to handle work. If possible, start planning with your employees on how to run things in your absence.
Inform Your Clients
Many clients feel more comfortable dealing with a business owner, but when you are not spending enough time at the business, they may think you ignore them, no longer need them, or are too busy somewhere else. When clients feel ignored, they may build resentment and move their business elsewhere to feel more appreciated. As much as you wouldn't want your clients to notice your weaknesses or shortcomings, it's essential to reveal that you are expecting a baby.
If you've been handling most client communication or physically interacting with them, slowly introduce them to your assistant and explain why. At the start, make sure you have your assistant with you when handling clients but slowly let him/her do it without your supervision. If you start the transition early enough, you will learn how to make the experience better to retain happy clients. However, waiting until you leave the office for maternity leave can lead to conflicts between your new assistant and the customers.
Start Building a Home Office
What part of the business can you operate from home? If you run a busy store, where customers walk in to make purchases, you still need to retain this, but handle other duties such as accounting, placing orders and customer communication from home. The sooner you start practicing working from home, the more relaxed you will be when forced to attend to office work from home. As you will realize, you will get more tired and slow down your pace as the pregnancy progresses. When too tired or ill, which happens without notice, you will not feel like leaving the house. When this happens, work from the home office and handle some tasks such as replying to emails.
Ensure the home office has everything you need from a comfortable work table and computer to notepads, pens and a calendar. Even after having the baby, you will realize that your schedule will be unpredictable. Somedays, when the baby or yourself are not feeling well, you will be forced to spend more time at home. Ensuring you can safely retrieve and work on any business-related data, whether from home or office will give you the flexibility you need.
Start Planning for Child Care Services
Planning and budgeting for childcare services should start early enough. A few months after delivery or when there is an emergency, you will have to leave the baby at home, and the sooner you arrange how to do it, the better. Decide whether you want to hire a babysitter or set up a nursery at the office. Whichever way, you still need someone to take care of the baby. Hiring someone in advance ensures that you look at all the qualities you would want in someone taking care of your babies such as compatibility, experience, punctuality and reliability. You can have the babysitter take care of the baby on your maternity leave to ensure you've made the right choice. No one wants to leave their baby with a careless or less experienced person.
Acquire a Health Insurance
If you haven't done it yet, get a health insurance policy for yourself because the doctor's visits are about to increase and will continue that way until your baby is grown up. Paying the hospital bills from your pocket can drain you financially. Also, babies' health is unpredictable. You may need to see a doctor when you don't have any money plus babies get sick quite often during the first five years.
Take Care of Yourself
Although you will be thinking about two babies who need a lot of your time and energy, it's essential to create time for yourself to eat well and rest. When you take care of yourself, you remain strong and healthy and can take care of others, including the business. Spending long gruelling hours at work may be draining, and you cannot keep up with the trend for long.  Instead, work for 3 to 5 hours a day for three trimesters rather than overwork yourself for one month and then risk getting pregnancy complications that force you to stay at home until you deliver the baby.
Your health condition affects the way your baby grows. If you eat healthy foods, you will nurture a healthy, strong baby to term. You may also want to acquire healthy habits and quit harmful ones, such as smoking and alcohol abuse. It not only drains you of the energy you need to take care of the responsibilities you have, but it can harm the fetus. Also, don't stress yourself too much. Sometimes you may have a lot to do but not enough energy to go around. Handle what you can.
During the second trimester, make sure you make all necessary arrangements such as delegating duties, preparing the baby room, and setting up a home office. If you need to buy baby products or even move into a bigger house, do it when you still have the energy. The third trimester is a challenging period where you will want to slow down a lot. By now, you should have delegated office duties.
Always Have Several Options
Don't rely on one person to run the business. What if they fall sick or resign when you can't take care of work responsibilities? Make sure you have other people you have trained that can take over. The same goes for your babysitter. Also, have a plan that gives you a flexible work schedule. Everything should run well without inconveniencing customers whether you are working from home or at the office.
Soon after having the baby, having healed and overcome postpartum complications, you will realize that things will get easier. You will be able to take care of the baby and your business better.
Keyword:
Juggling Between a Pregnancy and a New Business- Is It Doable?