Join Mims Blog to Research "
Transform Your Kids' Bedroom into Their Private Planetarium "
Old and young alike, people will never stop being fascinated and mesmerized by the mysteries of the universe. And for the kids, it goes much deeper. These intrigues have a way of stirring their imagination and piquing their highest curiosity.
And now thanks to advanced technology, you can bring the stars and all those constellations right inside their bedroom to create a breathtaking home planetarium with this Galaxy Lamps' Galaxy Projector. The most advanced and crystal clear galaxy projector out there. This device isn't only meant to shine lights into the room, it's also considered therapeutic for sleeping time because they transform the atmosphere into a relaxing environment, which comes in handy when it's bedtime.
The Galaxy Projector  is very suitable for kids: it will project all the constellations just as they are up there in the immense universe. This is important for kids who have a special interest in astronomy, and also for those that are just happy with the stars in their room.
What Makes This Projector Special and Kid Friendly?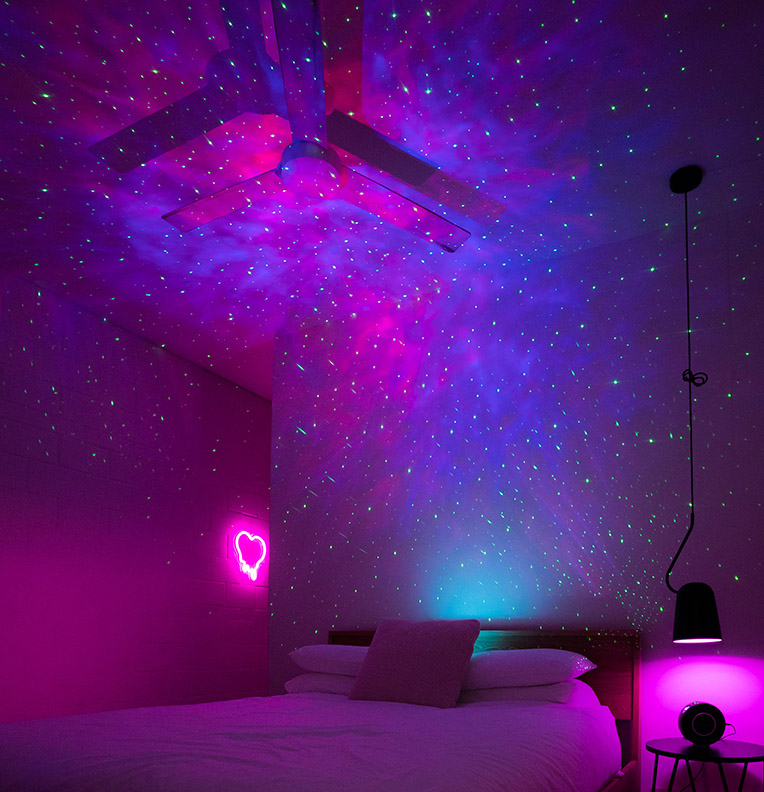 For most parents, it's the convenience that comes with the controls because the designers had kids in mind. They ensured minimal direct contact (touch) to avoid easy damage, if you have boys, especially, you get it. Not to say that the device is cheap quality, far from that, it's strong and made of very durable material.  However, they incorporated smart integration for wireless control for ease no matter where the child is, if under covers or at his bedroom desk.
This next-gen device only requires the presence of WI-FI and installation of the App from either the App store or Google Play, then link it to Amazon's Alexa or Google assistant. And from there you can control it via voice or through a smart device such as a smartphone or a tablet. You can access all controls to all the features through the app and with utmost comfort.
Some of its amazing features include the 360° rotating dynamic projection, most other projectors can only do 45° or 90°. It also comes with adjustable rotation speed –  the kids can pick whatever speed they like.
They are also spoilt for choice regarding the colors they want to view the constellations in thanks to the RGB dial. And to add up to the fun, they can pick up to 3 colors with special effects such as crashing ocean waves and countless constellations for absolute magic.
Another reason this projector is best for transforming your childrens' bedroom is the simple fact that you can adjust the brightness to fit  what the kids need. For instance, if it's bedtime, they can reduce the rotation speed and dim it a little to create that relaxing ambience lighting perfect for the sweetest dreams.
Other useful features include the timer and the scheduler, also most apt for the bedtime process.
Is it Safe For Kids Bedroom?
The Galaxy Projector is absolutely safe. It's meticulously been created using eco-friendly PLA- material which is completely chemical free and odorless. It's safe for everyone, pets included.
How to Use the Galaxy Projector to Transform Their Bedroom
This projector has been designed using actual NASA images, meaning the constellations and all the starry projections are based on actual images. Thus it's really a complete planetarium as is. You only need to project it on a clear wall or ceiling, the resolution is of top notch quality so they'll think they're gazing at the real thing. Pick an ideal space to place it, where they can enjoy the view comfortably. It's small and light, making it easy to place it wherever it works best.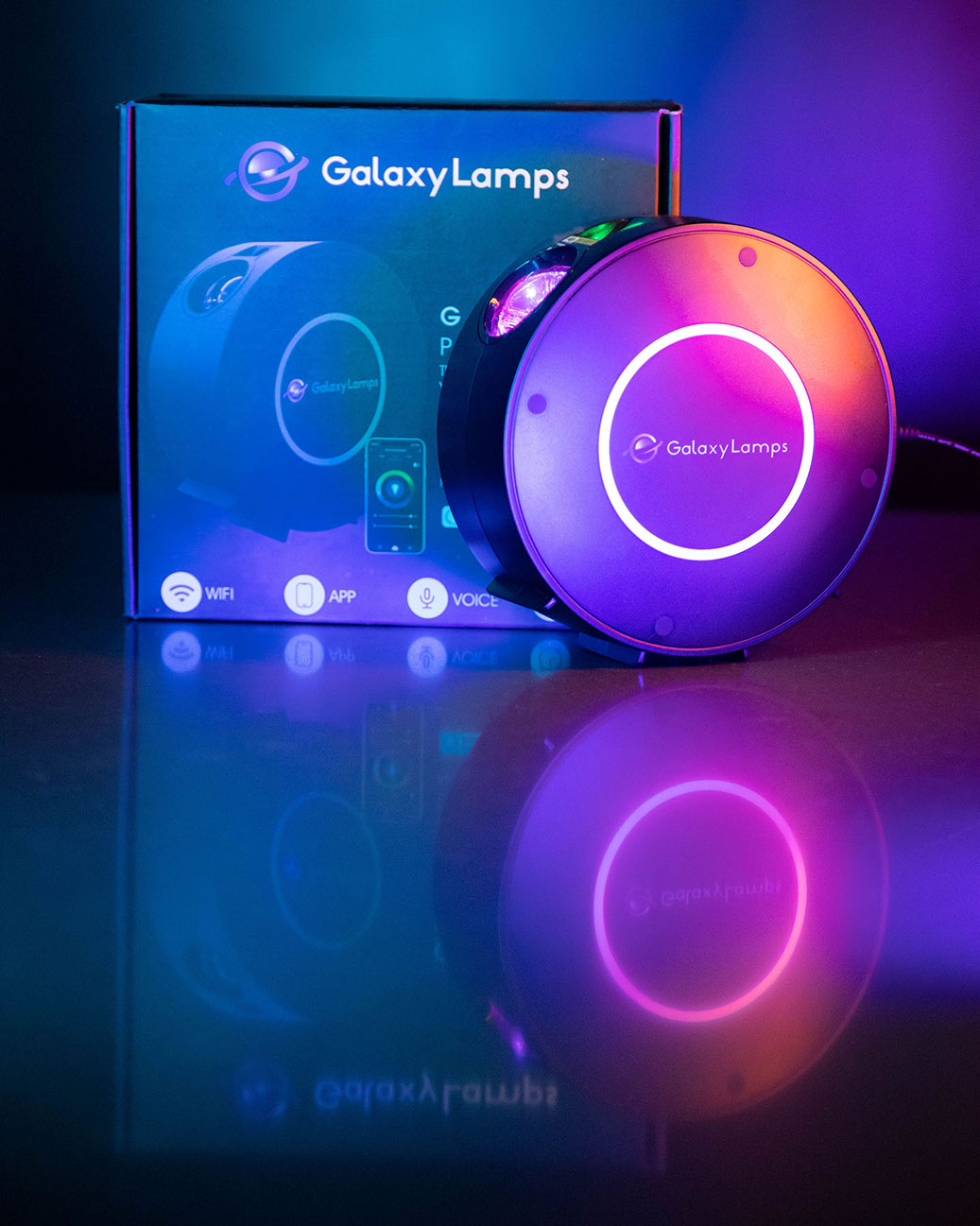 However, most kids are swanky and flamboyant in their desires, and they may want more. So, you can enhance the planetarium feel for your kids bedroom by adding something like a galaxy print duvet cover set, or a book talking about the cosmos such as Planetarium and so on.
With this home planetarium, your children will already be peering right in the middle of the Milky Way as they learn more about the celestial bodies. Thus, let them enjoy the colourful and sparkly voyage of unimaginable vastness of the endless galaxies from the comfort of their own bedroom.
Keyword:
Transform Your Kids' Bedroom into Their Private Planetarium